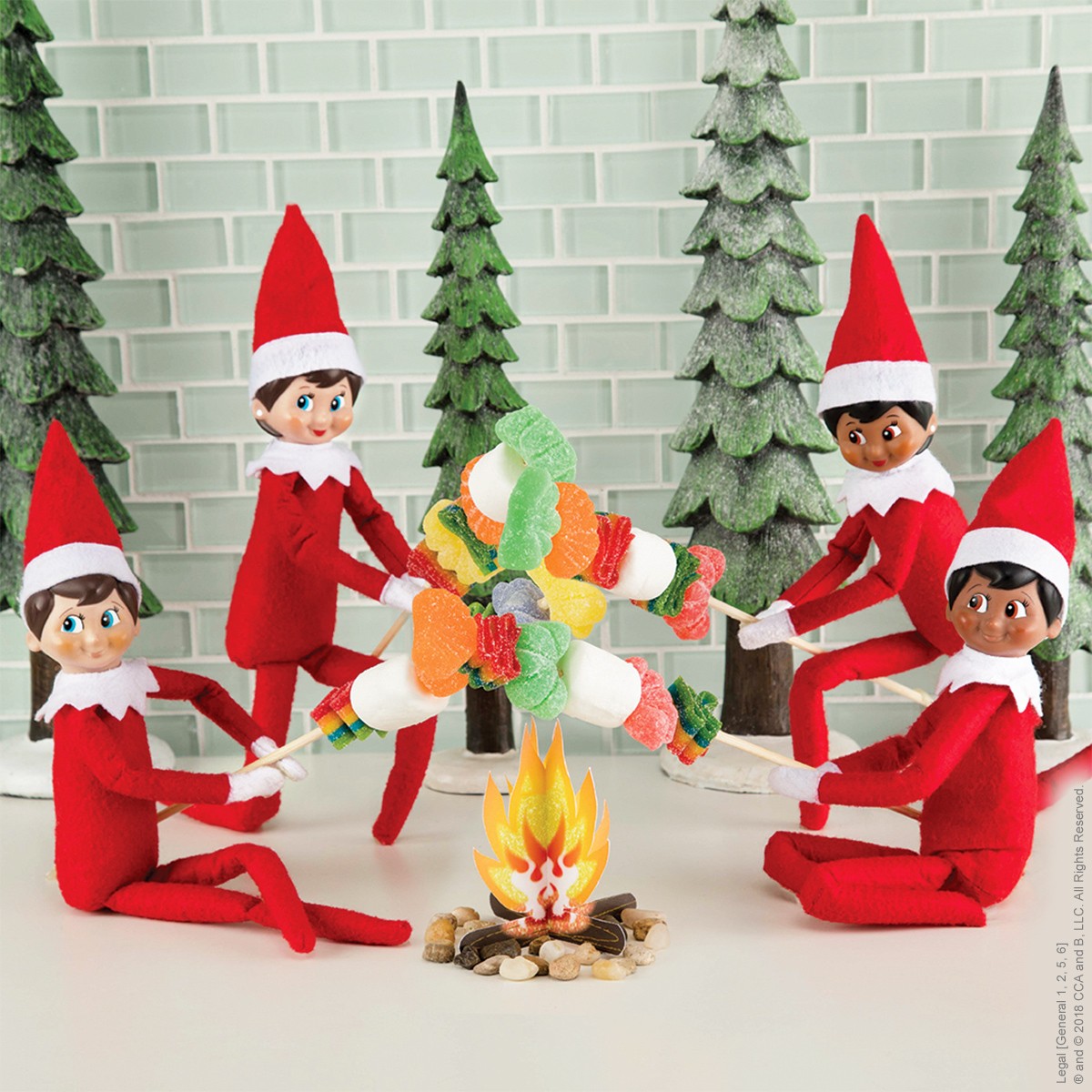 There's nothing sweeter than hours of fun and friendship at a North Pole cookout when colorful gumdrops and marshmallows are the snacks of choice.
Materials:
Instructions:
To start this party, your Scout Elf will pop out and assemble the pieces for the following projects from Scout Elves at Play® Paper Crafts: Cozy Campfire, Convertible Christmas Tree and Polar Peak.
Your elf will follow the instructions to finish these crafts.
Next, your elf will thread gumdrops and miniature marshmallows on wooden craft sticks.
Finally, your Scout Elf and friends will enjoy a well-deserved break at this special cookout.